Doctor of the year award Conference - Paris | France.
Doctor of the year Award is a leading healthcare service organization dedicated to recognizing and commemorating the achievements of today's most influential and respected doctors in medicine.
Sciencefather

Sciencefather is a group of Scifax company is an internationally renowned Science, Engineering and Health peer review publisher and conferences organizer established in the year 2016 publishes and hosts the work of researchers in a manner that exemplifies the highest standards in research integrity.
Mailing Address

Asia-Pacific: SCIFAX

23/3, Paris V.R.D. Road, Ulundurpet & TK, Viluppuram, TN, 606107.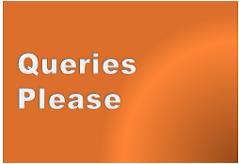 Email Address

contact@ScienceFather.com | contact@scifax.com

Phone: +441746400011, +918110004106 (Contact Hours: 10:00 to 16:00-IST: UTC+5:30h)
Approved and Registered by

Ministry of Corporate Affairs (MCA), Govt., IN.

Ministry of Micro, Small & Medium Enterprises (MSME), Govt., IN.

Goods and Service tax (GST), Govt., IN.